BED is currently available on DVD on Amazon!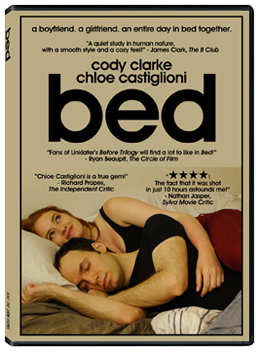 The BED screenplay and novella
are currently available for purchase on Amazon!


"The writing is smart and the acting is spot on!
The fact that it was shot in less than 10 hours astounds me!
 Cody Clarke is a professional and a visionary!"
- Nathan Jasper, Sylva Movie Critic
"Cody Clarke delivers a disciplined, honest performance!
Chloe Castiglioni is a true gem!"
- Richard Propes, The Independent Critic
"Chloe Castiglioni is excellent!
Fans of Linklater's Before Trilogy will find a lot to like in Bed!"
- Ryan Beaupit, The Circle of Film
"A quiet study in human nature,
with a smooth style and a cozy feel!"
- James Clark, The B Club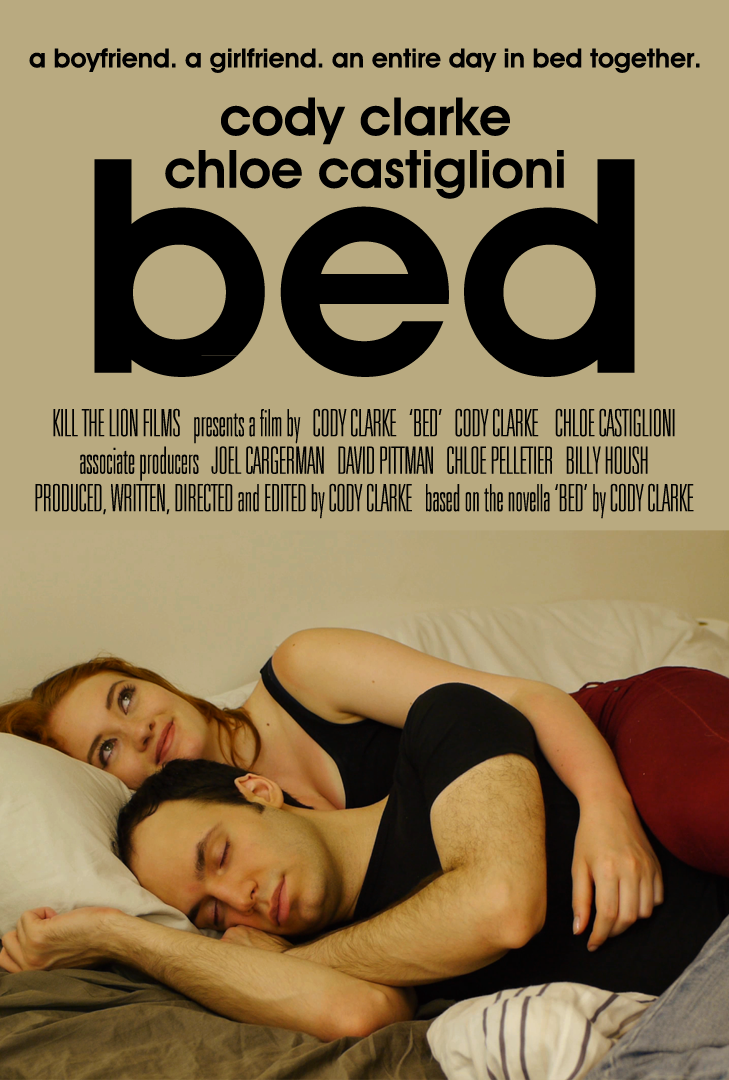 BED (2019, 70 min.) takes place over the course of a single day in a single location—a bedroom—and tells the story of a couple spending an entire day in bed together. Over the course of the day, they explore their relationship further than they ever have before.
The film stars Cody Clake (Boyfriend) and Chloe Castiglioni (Girlfriend) and was shot in as single day in less than 10 hours, with a cast and crew of just three people—Cody, Chloe Castiglioni, and Cody's real-life significant other, Chloe Pelletier.
Cody Clarke adapted the film from his own novella—which, in turn, was adapted from his original screenplay. Cody Clarke and Chloe Castiglioni studied the novel intensely, and then rehearsed the film for close to a year prior to shooting, building a strong bond, which is clear through their chemistry and authenticity on screen.
Though made for an ultra low budget of less than $500, you would not know it from
looking at it. Bed is an impressive and unforgettable film.
BED is currently available on DVD on Amazon.
Unrated. Contains adult language and adult themes.

STILLS: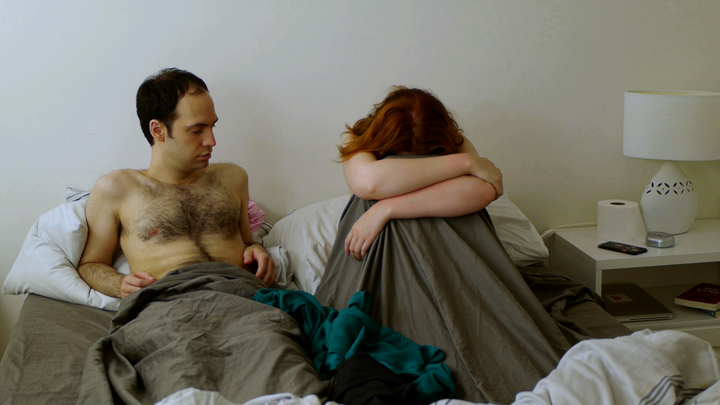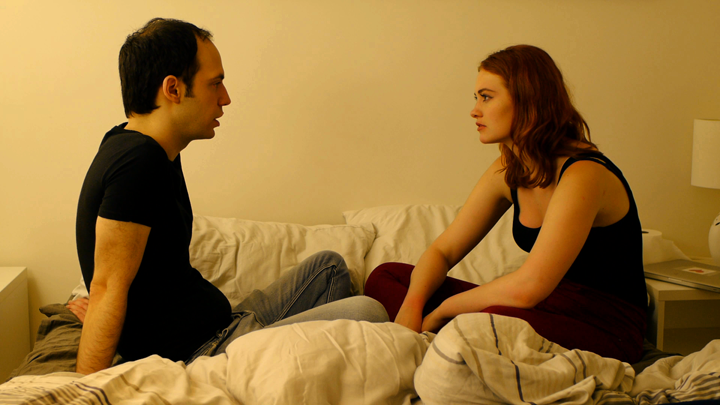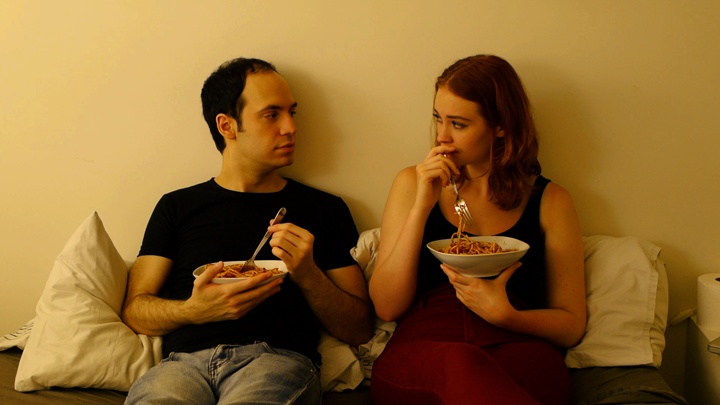 FULL CREDITS:
(Also available on IMDB)
Produced, Written, Directed
and Edited by
Cody Clarke
Based on the Novella 'Bed' by
Cody Clarke
Associate Producers:
Joel Cargerman
David Pittman
Chloe Pelletier
Billy Housh
Cody Clarke
as Boyfriend
Chloe Castiglioni
as Girlfriend
Cinematography by
Cody Clarke
Camera Operating by
Cody Clarke
Chloe Pelletier

Sound Recording by
Cody Clarke
Chloe Pelletier
Production Assistants
Chloe Pelletier
Chloe Castiglioni
Queen of Carts
Chloe Castiglioni
"Egmont Oveture"
Written by Ludwig Von Beethoven
Performed by Kevin MacLeod (Incompetech)
This film is a
KILL THE LION FILMS
production
©2019 Cody Clarke