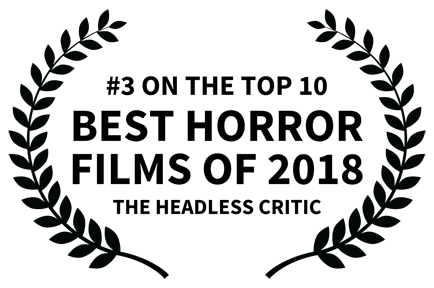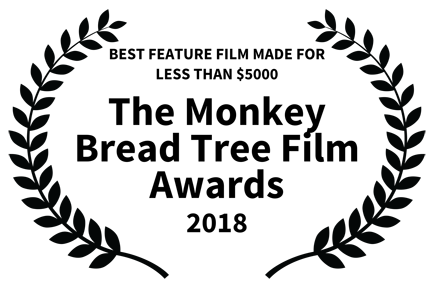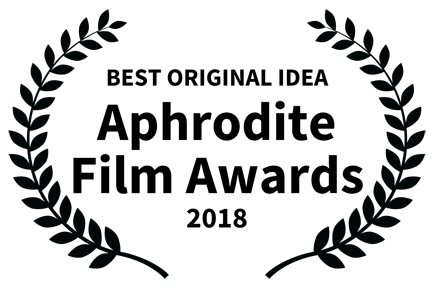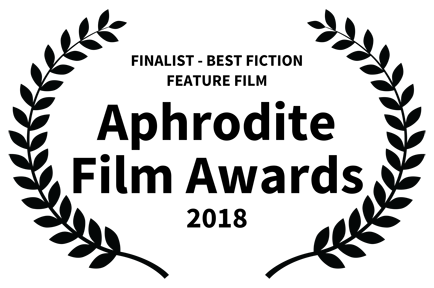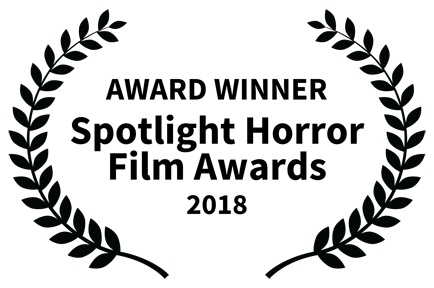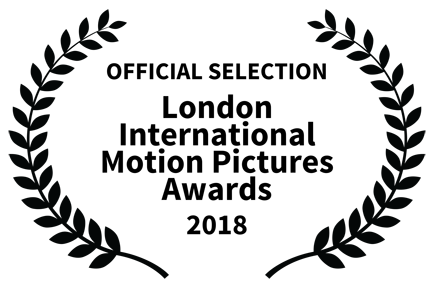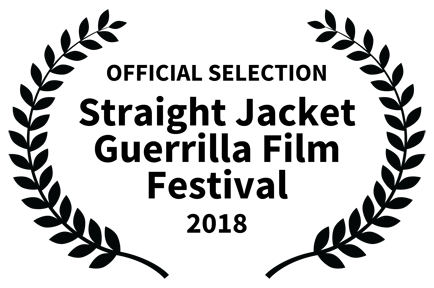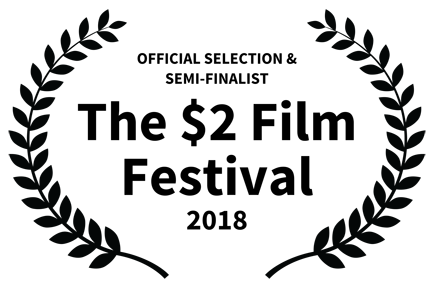 "Five stars! Belly-laughs and gasps aplenty. Fear the ramekin!"
- Mark Ebner, New York Times Best-Selling Author

"Five stars! Unsettling and unnerving!
A great cast and wonderful music! Cody Clarke is a force!"
- Karin Abcarians, ScreenInvasion.com

"Five stars! This movie deserves a larger audience! I fell in love with it!"
- Jason Minton, The Headless Critic

"A singular piece of independent cinema. Delicate, poetic, and hilarious!"
- Jack Perez, Director of SOME GUY WHO KILLS PEOPLE
and AMERICA'S DEADLIEST HOME VIDEO

"A masterpiece of frugal filmmaking! Cody Clarke proves
you don't need practically any money to make a great movie!"
- Mark Christopher Covino, Director of A BAND CALLED DEATH
and THE CREST

"A wonderful puzzle of a film! Wes Anderson meets David Lynch!"
- Ben Rider, Festival Director of
THE MONKEY BREAD TREE FILM AWARDS


"Very cute and creepy! Effective old-school special effects techniques!
Jamie Saunders is fantastic as Emily!"
- Mark the Movie Guy, THE FINAL CUT

"Genuinely funny! Wickedly entertaining! A film well worth discovering!"
- Brian Skutle, SONIC CINEMA

"Incredible! You'll laugh and cry, you'll cringe and squeal! Don't miss out!"
- The B Club


"Refreshing! ... Jamie Saunders completely rocks it!
A top-notch lead performance!"
- Richard Propes, The Independent Critic

"Funny and scary! Jamie Saunders' acting ability convinces
the viewer that the ramekin is real and alive!"
- Ryan Beaupit, The Circle of Film


"Two thumbs up! Very suspenseful! Really gonna make you think,
and will provoke a lot of conversation. 10 or 15 years from now,
people are gonna be talking about Ramekin."
- Phillip Trickey, OGP's DVD's and Movie Reviews

"Really unique and fresh! Cody Clarke's strongest film yet."
- Adam Bowers, Actor and Writer and Director of
PAPERBACK and NEW LOW

"Cool and very refreshing! Like HER meets RUBBER
meets BAGHEAD, but more twisted than them all!"
- Joe Grabinski, aka Twitter's @AmznMovieRevws

"A home run! Cody Clarke has evolved the mumblecore genre.
It's well-enunciated core, and it's exceptional filmmaking!"
- Greg DeLiso, Co-Writer and Director of HECTIC KNIFE

"Big thumbs up! Not a dull moment in this beautifully-executed indie film."
- Rick Harper, Director of ROOM FULL OF SPOONS

"I enjoyed everything about this film! ... The casting is on-point and the jokes
land seamlessly. If you like dry humor, you are going to like this film!"
- Sarah Teed, Actress and Co-Writer and Director of AWKWARD FAVORS

"Excellent! ... One of those films you start off wondering just how much
you'll be able to take, then realize you never took your eyes off the screen."
- IndyRed.com

"I have little doubt you'll be amused. ... Classic!"
- ReelRomp.com

INTERVIEWS WITH CODY CLARKE ABOUT RAMEKIN:
The Circle of Film Podcast (4/23/18) 98 min.
The Cinereelists Podcast (4/10/18) 125 min.
The Unemployed Superheroes Video Podcast (3/26/18) 53 min.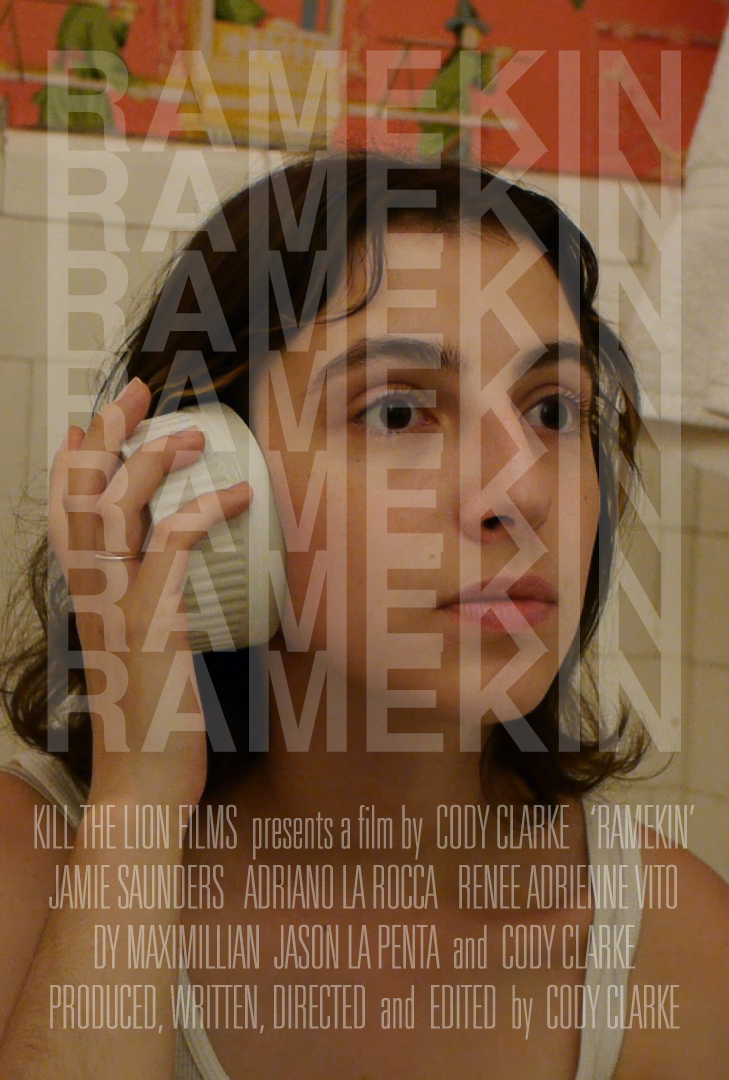 One girl. One cup.
RAMEKIN tells the story of Emily (Jamie Saunders), a college girl in New York City coming to live in the spacious Upper West Side apartment of her recently-deceased grandmother. There she encounters a little white porcelain cup that slowly begins to control her life and demand the unthinkable.
Suitable for grown-ups and kids alike, RAMEKIN delivers a unique blend of laughs, thrills, depth, and poignancy rarely seen in the horror genre.
With a snappy script, breathtaking composition and lighting, a catchy synth-pop soundtrack from Girls Who Care, innovative sound design, and stellar performances from fresh faces, Cody Clarke shows that even on an ultra micro budget (less than $500!) it is still possible to capture beauty and brilliance that will dazzle audiences and critics alike and is sure to inspire budding filmmakers.
70 min. Unrated, but suitable for children.
RAMEKIN will be released on Amazon Prime and DVD and Blu-Ray in 2019.

STILLS:
(CLICK FOR LARGER)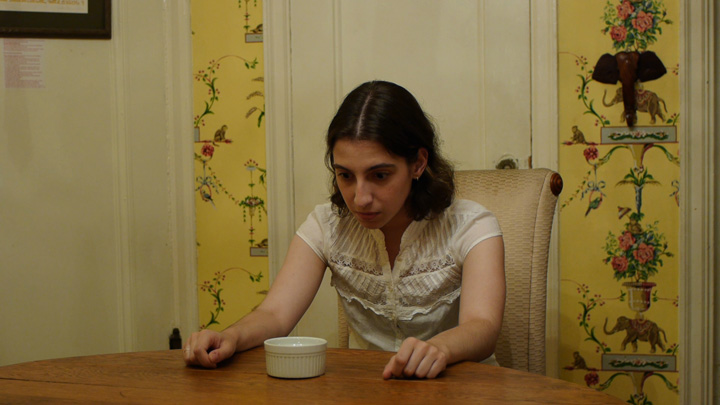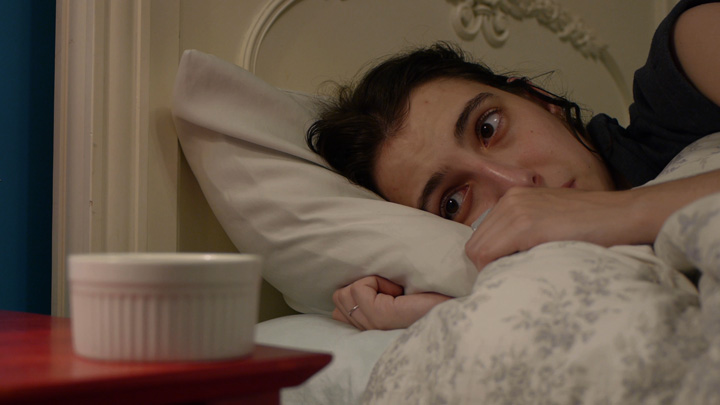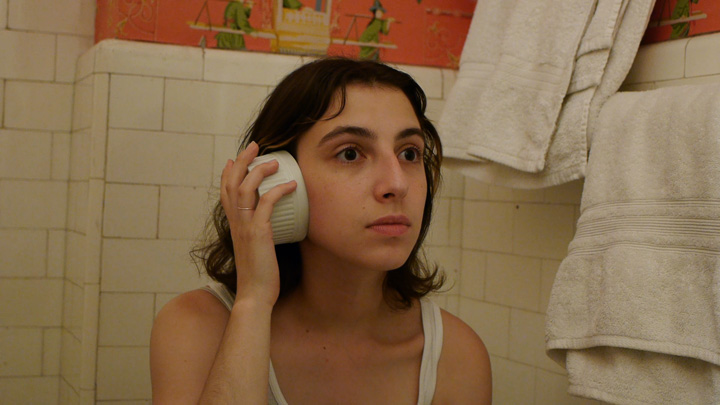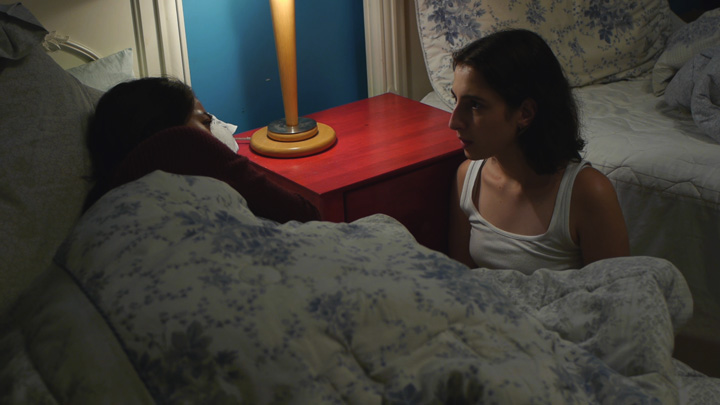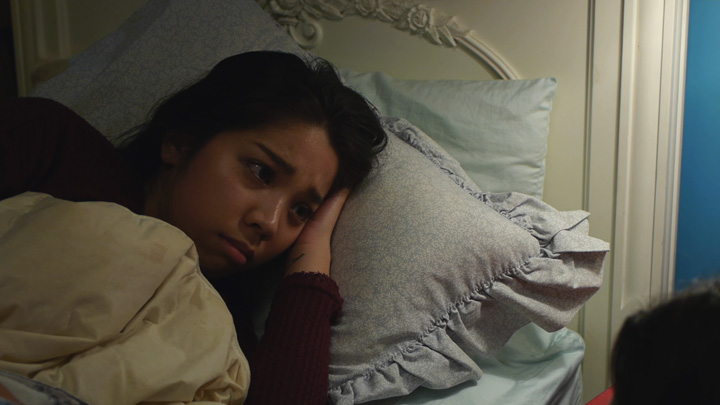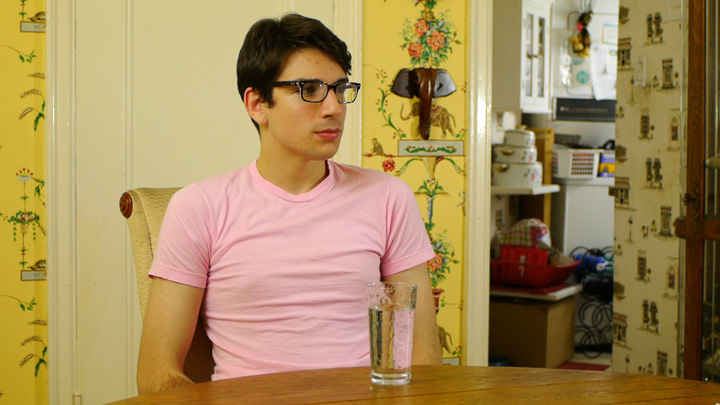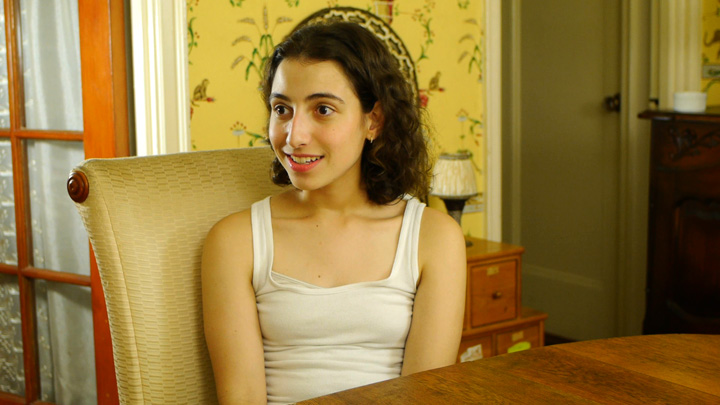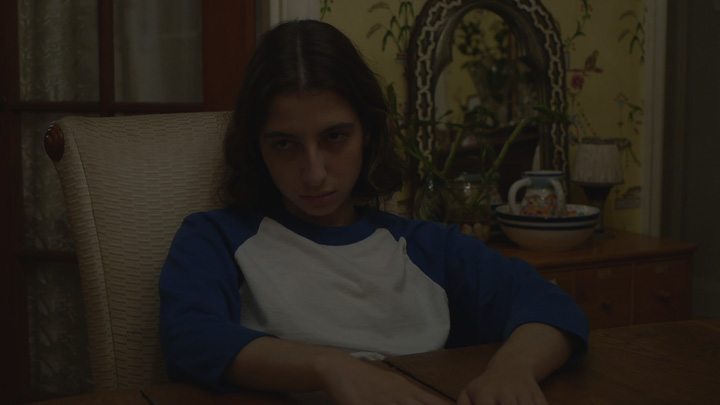 TEASER TRAILER #2:

TEASER TRAILER #1:

FULL CREDITS:
PRODUCED, WRITTEN, DIRECTED & EDITED
by CODY CLARKE
JAMIE SAUNDERS
as EMILY
ADRIANO LA ROCCA
as MARK
RENEE ADRIENNE VITO
as JANE
DANIELIA MAXIMILLIAN
as ANNOYING ROOMMATE
JASON LA PENTA
as DELIVERY GUY

CODY CLARKE
as MAKE OUT GUY
CHLOE PELLETIER
as HIP GIRL
ANTHONY KAPFER
as CEREAL GUY
BEN WOLF
as SLEEPING GUY
ADA HALL
as SLEEPING GIRL

GRACE TELUSHKIN
as SLEEPING GIRL #2
ELLIE AARON
as SLEEPING GIRL #3
PRODUCTION ASSISTANTS:
JOHN LIU
ADA HALL
ANTHONY KAPFER
CHLOE PELLETIER
CAMERA OPERATING
SOUND RECORDING & CINEMATOGRAPHY
by CODY CLARKE
PUPPETEERS:
CODY CLARKE
CHLOE PELLETIER
MUSIC:
GIRLS WHO CARE
INCOMPETECH
"BIRDS & PLANES"

"GOT THIS THING"

"COMFORT DEVIL"

"SLOW BURN"

"LIGHT SLEEPER"
WRITTEN and PERFORMED by
GIRLS WHO CARE (ERIK HELWIG)
PRODUCED by ANDREW MAURY and ERIK HELWIG
FROM THE ALBUM "LIGHT SLEEPER"
©2017 ERIK HELWIG, BMI
"THE SKY OF OUR ANCESTORS"
"LASER GROOVE"
by KEVIN MACLEOD (INCOMPETECH)
LICENSED UNDER CREATIVE COMMONS:BY ATTRIBUTION 3.0
HTTP://CREATIVECOMMONS.ORG/LICENSES/BY/3.0/
SPECIAL THANKS:
DVORAH TELUSHKIN
JOSEPH TELUSHKIN
MARA ROTHMAN
MARK COVINO
PHILLIP TRICKEY
RICK HARPER
CLIFF RAVENSCRAFT
RUSTY BERGEN
DAVID PITTMAN
MAYA GILBERT
GREG DELISO
©2018 CODY CLARKE
KILL THE LION FILMS